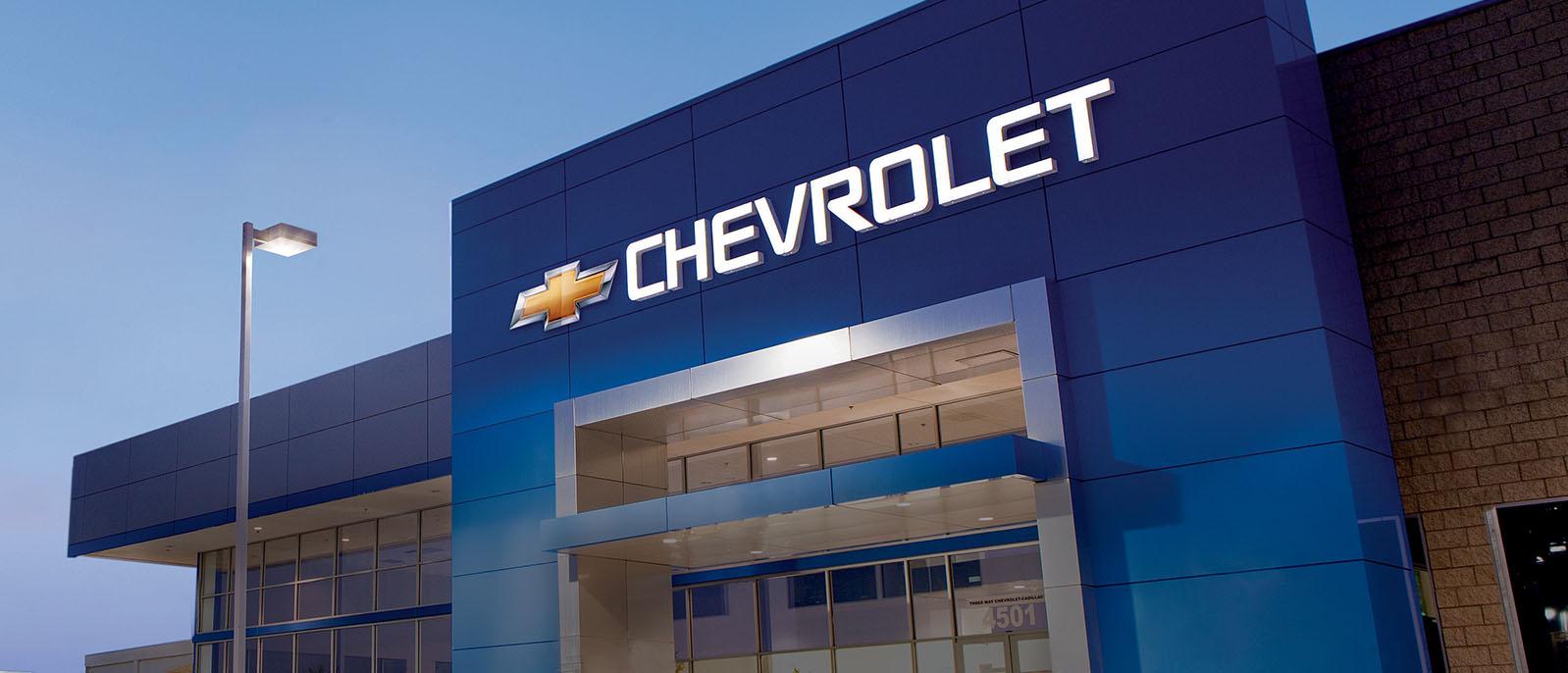 Directions: How to find your way to Valley Chevrolet in Wellington OH
When your automotive destination is the best new or used Chevy money can buy, your geographic destination should be Valley Chevrolet in Wellington OH. We've spent years working in partnership with our valued friends and neighbors in nearby communities like Medina, Cleveland and Amherst OH. We work hard to give you great deals on new and used Chevy cars, trucks and SUVs, and we back every vehicle we sell with supportive financing and expert service.
Directions to our dealership from Medina
Start out from Medina by heading South on North Spring Grove Street toward East Friendship Street for .3 of a mile. Turn right onto East Liberty Street and travel 3 miles. Continue onto OH-18 W/OH-57 North for 6.5 miles. When you reach the traffic circle, take the second exit and stay on OH-18 W for 10.9 miles. Turn left onto Fairgrounds Road, then turn right and take another right. The destination will be on your left: Valley Chevrolet at 46767 State Route 18 West in Wellington OH.
Directions to our dealership from Cleveland
From Cleveland, get on I-90 W from Ontario Street and travel 1.1 miles. Take I-71 South, I-480 West and US-20 West to OH-58 South/North Ashland-Oberlin Road in Lorain County. Travel 33.6 miles and then continue on OH-58 South for 7.4 miles until you reach your destination in Wellington Township: Valley Chevrolet at 46767 State Route 18 West in Wellington OH. Depending on exactly where your start, the entire trip should take only about an hour.
Directions to our dealership from Amherst
From Amherst, take Park Avenue to OH-58 South/South Leavitt Road and drive .7 miles. Follow OH-58 South to Fairgrounds Road in Wellington Township for 16.6 miles. Then continue on Fairgrounds Road to your destination: Valley Chevrolet at 46767 State Route 18 West in Wellington OH. We're always ready to serve our neighbors in Amherst with an outstanding selection of new and used Chevy models.
Save money with our quality used vehicles
It's worth the trip from Amherst OH to get a great deal on a recent model Chevy Silverado 1500 that will give you the same kind of exceptional towing and hauling capability as you might get on a brand-new model, and the price is thousands of dollars less. You can also drive home with big savings on a used Chevy Equinox, Traverse, Malibu, Trailblazer or Colorado pickup. In addition, we offer real bargains on quality vehicles from other trusted brands.
Financing that's the perfect fit for your family
Shopping for a new Chevy is always fun at our dealership and the enjoyment doesn't end when you visit the friendly, knowledgeable specialists in our finance center. We believe in keeping every conversation as simple, clear and transparent as possible. We can help you decide whether you need a loan or a lease and then tap into our network of lending resources to get you the best available rates. When your destination is Valley Chevrolet in Wellington OH, our destination is your complete satisfaction.
Certified, factory-trained Chevy service and maintenance experts
Your Chevrolet car, truck or SUV is a precision machine and it can give you the kind of reliability and long life you deserve with regular maintenance in our service center. In addition, we make sure that there's no letup in quality by always providing you with genuine Chevrolet OEM-quality parts. Look through our new or used inventory to find the vehicle that looks like the right match for your wish list and follow the directions to our dealership at Valley Chevrolet in Wellington OH.